---
2020
---
From January 14th to February 14th 2020
MONOGRAPHIC PHOTO EXHIBITION
Bodyscore - the soul signature
Monographic Bodyscore exhibition
CHANEL NEXUS HALL - Ginza
Tokyo - Japan

Morphogenesis (in English) is the set of laws that determine the form and shapes, from the living one (animals, trees) to the more abstract ones (music composition). This photo exhibition shows Jacopo Baboni Schilingi's practice known as "Body scores". He has been writing music scores on human bodies since 2007. At first, these were experiments, but they have since transformed into a new compositional practice. He writes works directly on bare human skin. The score is a codified link, written by hand, which indicates how to embody the emotions that the composer expresses through his creation. Then Baboni Schillingi takes pictures of them, because he wants people to be able to read all his emotional intentions. For Baboni Schilingi the photography of his "human" scores is the only way to make people see all the intentions that led him to write a particular piece of music.

---
January 24th 2020
Insana nocte - for harpe and live computer
Stéphanie Manzo - harpe
Le CRAC 109 - Montbéliard - France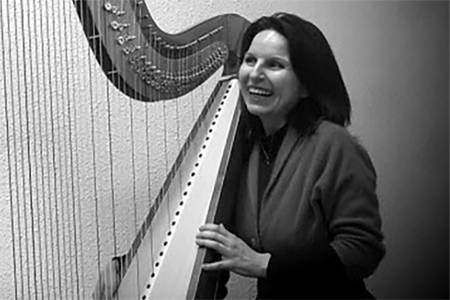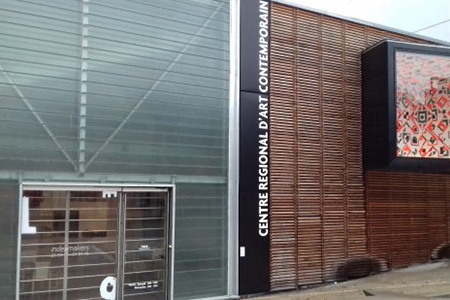 ---
January 26th 2020
Spatio Intermisso (temporis) for saxophone & live-computer
During A DATE WITH WIND
Saxophone - Joël Versavaud
Nicolas Jacquot - live computer
Le Pic-Télémaque, Marseille, France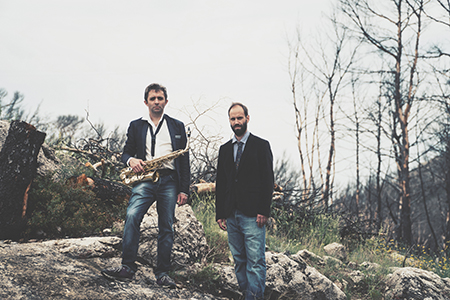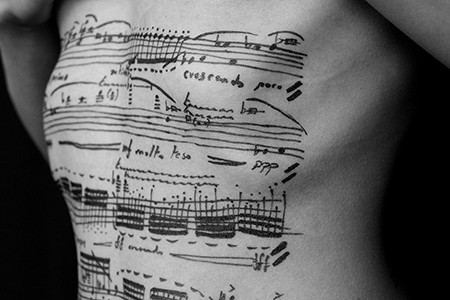 ---
February 7th 2020
Rebirth
Interdisciplinary performance conceived by artist Kang Mu Xiang
New original music composition by Jacopo Baboni Schilingi
Dance and choreography by Ji Ling PeiJu Chien-Pott
Taipei 101 - Taiwan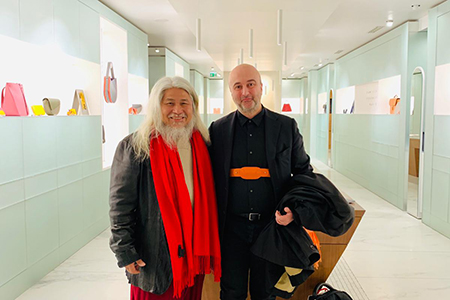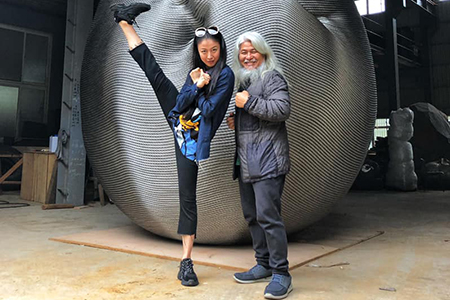 ---
February 27th 2020
CINERE - a part of Alias - Hommage au statut de la femme
Music - Jacopo Baboni Schilingi
Texte - Elsa Revcolevschi
Saison Numérique-2020 - France
Scène Numérque - Montbéliard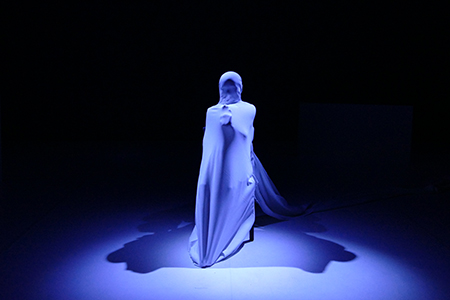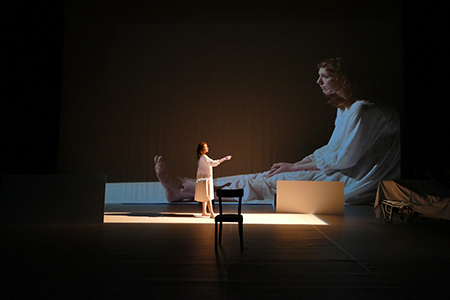 Cinere, performed by Elsa Revscolevsky alone on a stage, is embodied by two evanescent situations: Sarah Kane's life and her works, Elsa's life and her body. Through an intimate inner monologue by the two women, Cinere reveals the humanity of its actresses. The works by Sarah Kane, an English writer from the second half of the 20ieth century, highlight the neurosis and the lack of understanding from her contemporaries that plagued her life, through the inability to understand oneself, the call to transcend from desire into mysticism, in many different ways. Elsa Revscolevsky uses this project to seal an intimate deal with the author and with herself, turning her identity into a story spread all around the world of eternity and alterity. Elsa shares this stage with the specters of her personality, facing her own doubles shown in the video of the performance of the same show 7 years ago, every performance of the show being shot on video every 7 year for an undetermined amount of time.

---
From 16th to 22nd March 2020
Artistic residence Bodyscore
Alia Mroué - performer
Hamamet - Tunisia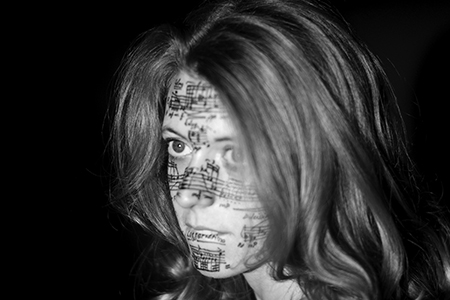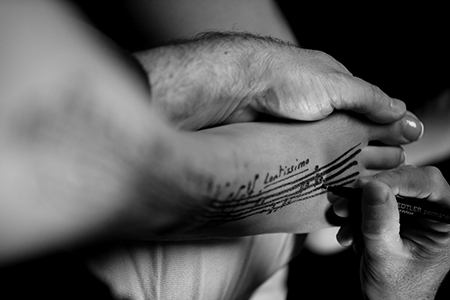 ---
March 9th - 2020
Who's Laura Palmer
New composition for violin, cello, AirGo breathing system and live computer
Diego Tosi (violon), Timothé Tosi (violoncelle)
Festival Flashback – Perpignan - France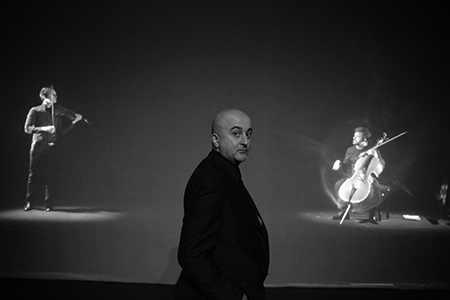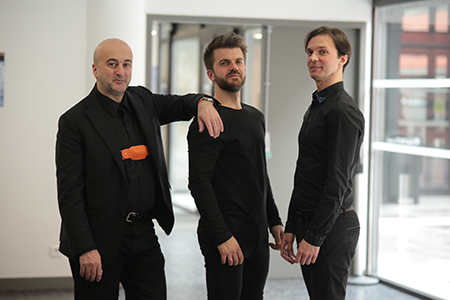 ---
July 4th - 2020
Rebirth performance
Interdisciplinary performance conceived by artist Kang Mu Xiang
New original music composition by Jacopo Baboni Schilingi
Dance and choreography by Ji Ling PeiJu Chien-Pott
Taipei 101 - Taiwan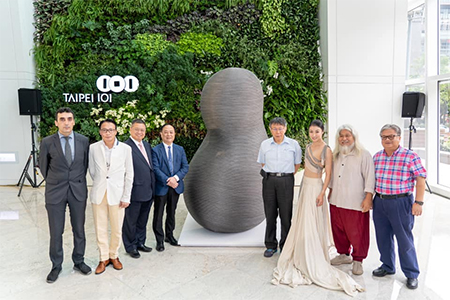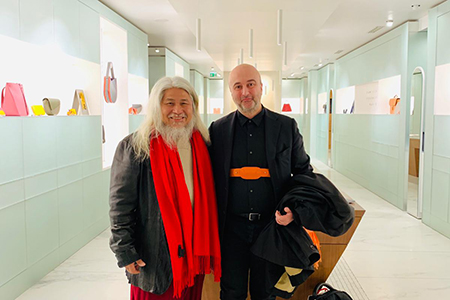 ---
July 11th - 2020
Isolated Iseland
Dance and choreography - PeiJu Chien-Pott
Music - Jacopo Baboni Schilingi
Iron Rose Festival - Opening nigh - Taoyuan - Taiwan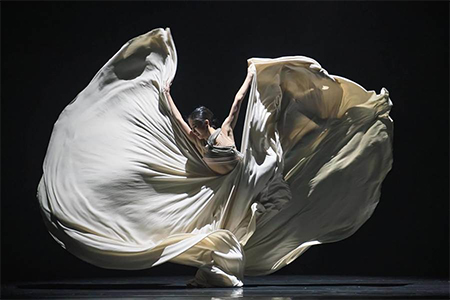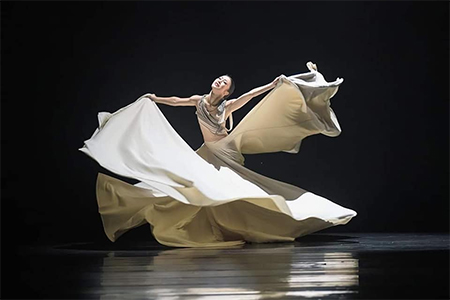 ---
Working on two monographic CDs :
with Véronique Ngo Sach Hien all piano compositions - date to be definbed
with Leonis string quartet all string quartets and live computer - date to be definbed
---
Working on MATERIA with Maya Maximovitch - date to be definbed - Paris - France
---
Working on a trilogy for music, theatre and live computer - Carnations - Trilogie du corps - date to be definbed - FRANCE
---
Working on a video dance with PeiJu Chien-Pott [dancer] and Thomas Concordia [photographer] - New York - USA
---
Working on a new composiiton for harpsichord and live computer for Luca Quintavalle - date to be defined - ITALY
---
Working on a Sonata for piano and live computer for Simon Ghraichy - date to be defined - Paris - FRANCE
---
Working on a new composition for cello and live computer for Camille Thomas - date to be defined - Paris - FRANCE
---
Working on a serie of live streaming preformances with PeiJu Chien-Pott - date to be definbed - New York - USA