From February 26th to March 10th 2018
Artistic residence for composing his new string quartet - Chanel Nexus Hall - Tokyo (Japan)
Jacopo Baboni Schilingi modified his compositional method to rediscover a « sculptural » sensibility, which had previously been altered by machines, via living materials, indispensable for creation. His choice is drastic, emphatic and powerful, as it represents – literally – a return to the body, a carnal return: his scores are henceforth not just written by hand, but also written directly onto human bodies. Recreating his atelier, converted into both a calligraphy atelier and photography studio, he collaborates with Japanese male and female models, who serve as living canvases for his compositions.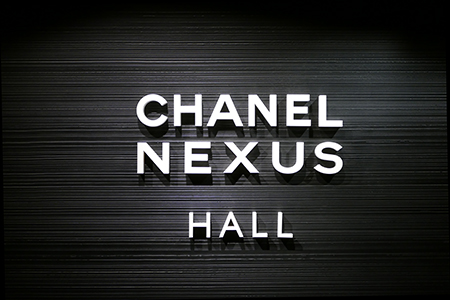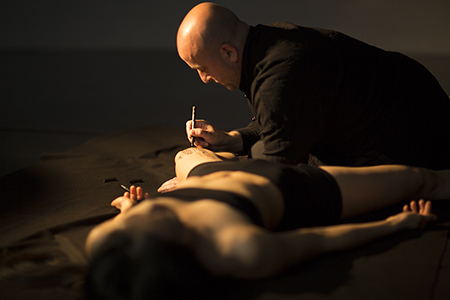 ---
March 2nd 2018
Saxopohone recital and live computer - Why Note - Le Consortium - Dijon (France)

A new original musical playground dressed up by the duo formed by Jacopo Baboni Schilingi and Davy Basquin. Crossing repertories and sonorities together with the pulse of both improvisation and electro-acoustic live treatments, they navigate side by side, crossing each other through interactive musical processes. Guided by the compositions of Tanaka, they'll undergoe the most energetic artpieces of Pierre Jodlowski, Baboni Schilingi's own works such as Shift-II and Spatio Intermisso (Temporis) confronted to Grab it ! from Jacob Ter Veldhuis…!
Thomas Aguettaz - sound assistant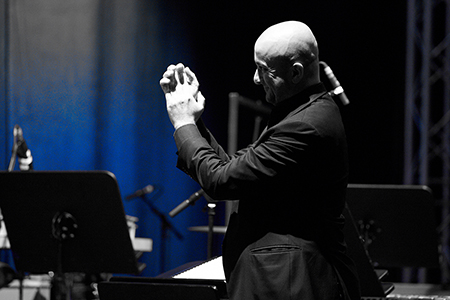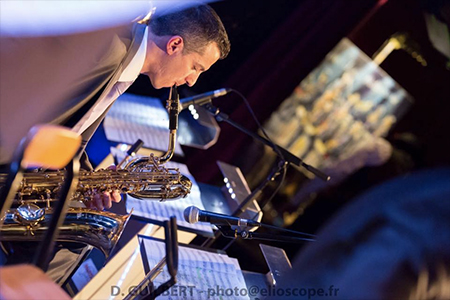 http://whynote.com/2017/11/28/ensemble-musique-interactive-ven-2-mars-19h/
---
March 28th 2018
Iris - New Composition for doublebass live-computer - Conservatoire de Musique – Besançon (France)
A new original composition written for the DEM doublebass program for young musician Iris Plaisance-Godey.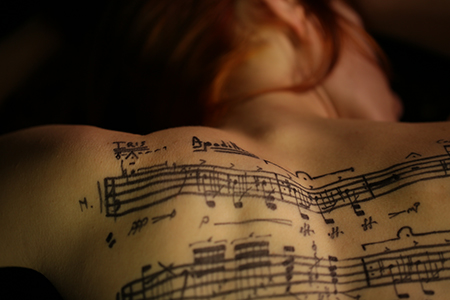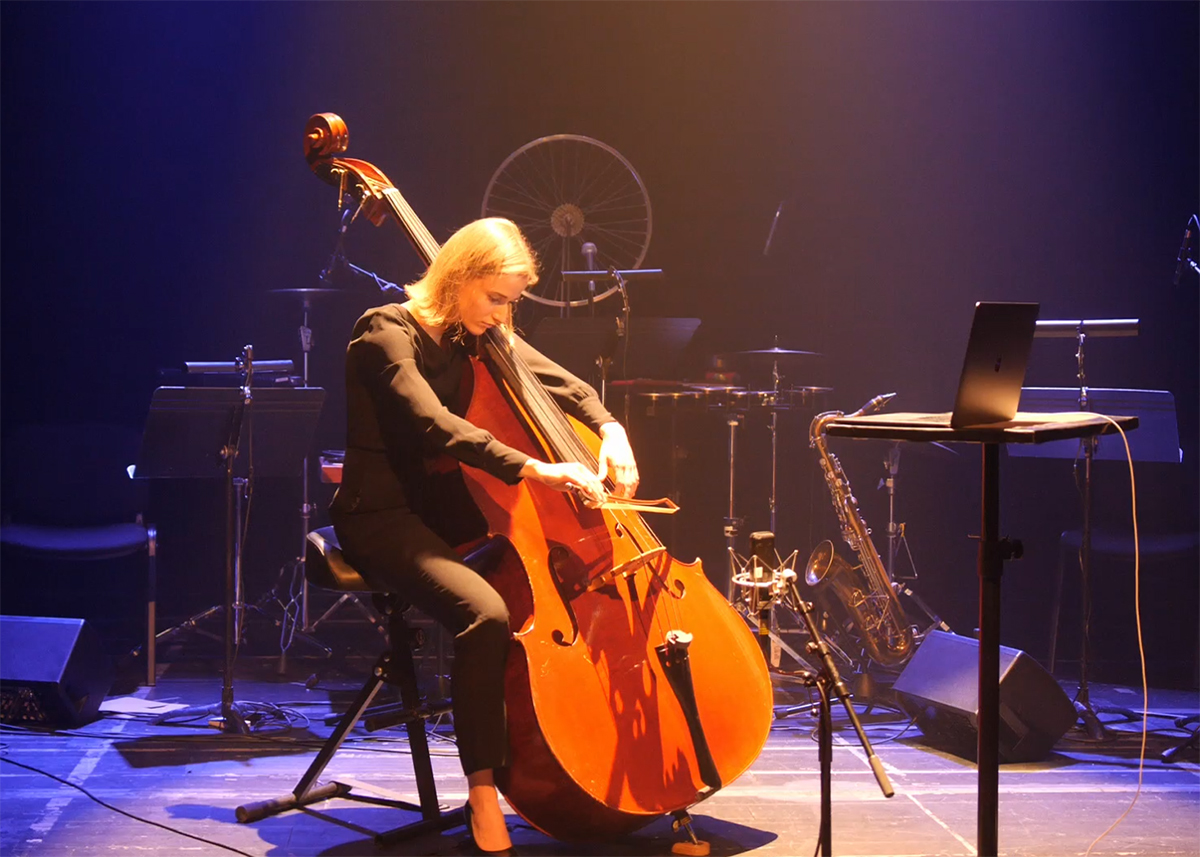 ---
From April 5th to July 9th 2018
ARGO - music and video installation - Grand Palais - Paris (France)

Argo is a project started in June-2017. It has duration length equal to the rest of Jacopo's lifetime. Based on David Kuller's technology (My-Air) Baboni Schilingi wears 24h 7/7 a special device conceived to measure his rib cage. A dedicated computer reads in real time the data coming from his device: how long Jacopo is breathing, how deep are his last ten seconds or one-minute breaths, how fast Jacopo is breathing, how expanded or compressed is his rib cage, etc. All these data are converted into musical functions in order to generate a not determinate duration music. Jacopo Baboni Schilingi is particularly involved in projects that create bridges between human body and the world of machines. Argo is one part of the body centred artistic research of Baboni Schilingi.
Software development: Jacopo Baboni Schilingi, Leo Baqué, Julien Vincenot and Lenny Szpira
Technical production: David Kuller, My Air company
Executive Producer: Ensemble de Musique interactive
Graphical representation of breathing data - Léo Baqué
Argo project is supported by Françoise and Jean-Luc Déchery, Camille Fournet – Paris
https://www.grandpalais.fr/fr/evenement/artistes-robots
---
From June 20th to July 20th 2018
Identigrafie - photo and music exhibition - Galleria Contact - Rome (Italie)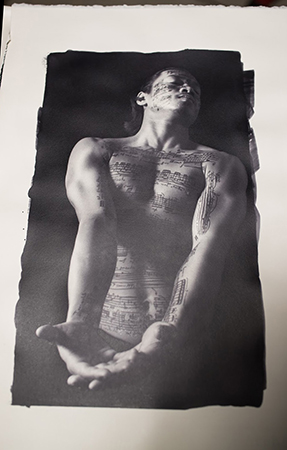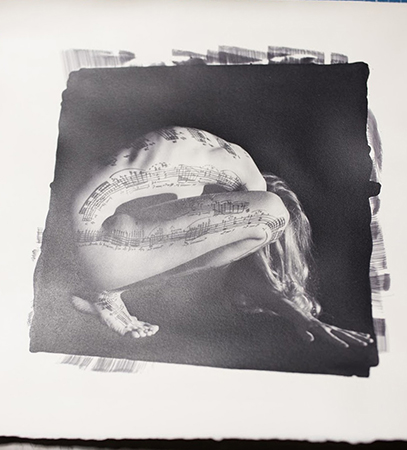 Identigrafie project (Identigraphy in English) exists across different kind of monstration: books of photography, photo exhibitions in art galleries or art centres, live performances during which scores are painted lively, concerts where scores are projected on stage while musicians are playing. In Rome there will be Jacopo Baboni Schilingi's first monographic exhibition of Identigraphy. Today, musical scores are generated by software, which allows the musical transcriptions to be printed and distributed, directly. Therefore the "original" notation is in fact already an automated product. Before the advent of such tools, scores were hand written by composers, and the calligraphic excellence required was part of their stringent training. As with any precise, concentrated work, writing scores by hand demands long, intense labor. With time, a composer's handwriting becomes a style, part of their personal signature, which corresponds to their sensibility. This is the school of composition in which Jacopo Baboni Schilingi was trained. Writing by hand is not only a necessary process for basic learning, but – as we now know – the gesture of writing links vision and touch; or, more precisely: the brain simulates the movement before the act of writing. Accordingly, moving the hand is not the same process as calling forth a letter (or a note) on a screen. In other words, cognitive structures are a function of physical activity. Therefore it is logical that the mechanics of writing should transform the resulting text.
http://galleriacontact.it/
---